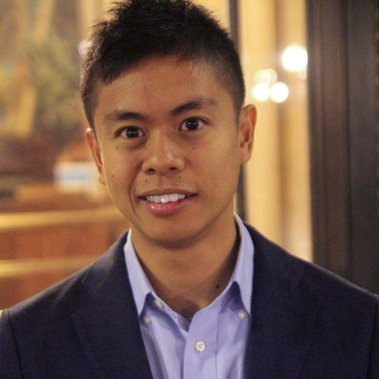 Experience
STARS AND STRIPES Afghanistan Reporter, Feb. 2018 to Present. Reporter on U.S. war in Afghanistan. Reported on historic cease-fire between Afghan government and Taliban, embedding and journeying to Taliban stronghold. Published investigation into U.S. Embassy and military sewage being dumped into the Kabul River. Reported on drought, gas pipelines and battles with ISIS. Broke stories on government fraud cases and wrote analysis of peace prospects. Archive of stories here.
SAN ANTONIO EXPRESS NEWS Reporter / Vertical editor, Aug. 2016-Nov. 2017, San Antonio, Texas - Reported on impact of war. Covered Hurricane Harvey and Maria response, Sutherland Springs shooting and issues such as military education and PTSD. Broke news on woman who embezzled $260,000 from wounded warriors. Investigated predatory home loans targeting vets. Analyzed national defense news. Archive of stories here.
ALBANY TIMES UNION Breaking news reporter, Sept. 2015-Aug. 2016, Albany, N.Y. - On the "Go Team" covering crime and breaking news. Investigated mysterious death of local resident, resulting in the police reclassifying his death. Broke news on death of local child resulting in end of annual local party. Investigated roadside zoo with history of violations. Reported stories on front lines of opiod epidemic. 450+ stories. Archive of stories here.

ASSOCIATED PRESS Overseas Press Club Fellow, Aug-Sept. 2015, Nairobi, Kenya and Kampala, Uganda. - Shadowed AP correspondents in East Africa bureau. Produced story on wire that was picked up by NY Times, USA Today and others and was selected for AP Digest of the Day.
NEW YORK TIMES Intern, Summer 2015, New York, N.Y. - Works with New York Times Magazine on social media, pitches, production.
ABC NEWS Intern, Summer 2013, New York, N.Y. - Ran scripts, filed footage, pitched story ideas and contributed daily to website. Cut news recaps, shot video for a story on babies doing yoga.
FOX SPORTS NORTH, Sportswriting Intern, Summer 2010, Minneapolis, Minn. - Credentialed reporter for Fox Sports North. Wrote story before every Minnesota Twins baseball game.
5 Favorite Stories in Writing Portfolio
Education
COLUMBIA UNIVERSITY Graduate School of Journalism, M.A., Political Journalism. May '15, New York, N.Y.
Intensive coursework includes international and U.S.-based political reporting, investigative journalism, immigration studies, and the psychology of diversity.
BARD COLLEGE, B.A., Anthropology and Written Arts. May '14, Annandale, N.Y.
Coursework with an emphasis on interviewing, writing, statistical analysis and fieldwork. Took classes with Verlyn Klinkenborg, (New York Times editorial board); Liz Frank (Pulitzer Prize winner); Ian Buruma (New York Review of Books); Walter Russell Mead (Council on Foreign Relations), and Seth Lipsky (Wall Street Journal). Division III cross-country captain.
NEW YORK FILM ACADEMY NBC Digital Journalism Seminar Jan. '09, New York, N.Y.
Learned how to plan, shoot and edit for a multimedia news piece. Classes taught by veterans of NBC broadcast news team.
Awards
2015 Columbia Journalism School Best Thesis Prize - Winner for photo/print story on Ugandan contractors injured on U.S. bases in Iraq.
2015 James A. Wechsler International Reporting Prize - Winner for article on American aid to Uganda
2014 Overseas Press Club Foundation Scholarship - One of 15 winners for international journalism, fellowship with AP

2013 Regional Emmy Award Winner - Member of a team chronicling four soldiers on deployment to Iraq.
2013 New York Press Association Second Place Feature - Story on changing sports recruiting practices at Bard College.
2013 Associated Collegiate Press's Third Place Best in Show - Bard Free Press won prize for content, layout and design.
2012 Werner Wolff Award for Excellence in Anthropology - For work on media ethnography on Facebook's cultural mores.
2010 Hannah Arendt Center Award for Political Thinking - For multimedia piece on political news discourse in America.
2009 National Guard Rookie Journalist of the Year - For photos and stories from a year-long deployment to southern Iraq
2009 Department of Defense Best Sportswriting Winner - For story on deployed soldier who built skate ramp in Iraq.